Credits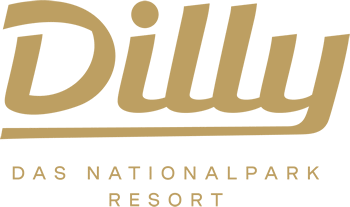 © Copyright
Dilly – Das Nationalpark Resort
Familie Dilly
Pyhrnstraße 14
4580 Windischgarsten
Oberösterreich - Austria

Dilly's Wellnesshotel GmbH
VAT ID: ATU 52752604
Legal representative: Horst Dilly
© Design, concept, realisation & hosting
Zeppelin Group Ltd.
Via Kuperion, 34
I-39012 Merano
South Tyrol - Italy

Tel. +39 0473 49 86 00
Fax +39 0473 49 86 01
Copyright images:
Pixabay
Tourismus/Hinterramskogler/ Daniel Hinterramskogler
TVB Pyhrn-Priel/ Florian Lierzer
Dilly's Wellnesshotel GmbH
EU Regulation No. 524/2013 on online dispute resolution: The European Commission provides a platform for online dispute resolution (ODR), which can be accessed at
https://ec.europa.eu/consumers/odr/
. Consumers can use this platform to resolve contractual disputes between traders and consumers arising from online sales and service contracts.
Email address of the website operator: